Procedures
Flight documentation is recorded in the form of Word documents that are stored in a central location. This page documents the procedures to be followed at each stage of a project. In overview, the sequence of events is shown in the diagram below. These main stages are broken down further in the timeline below.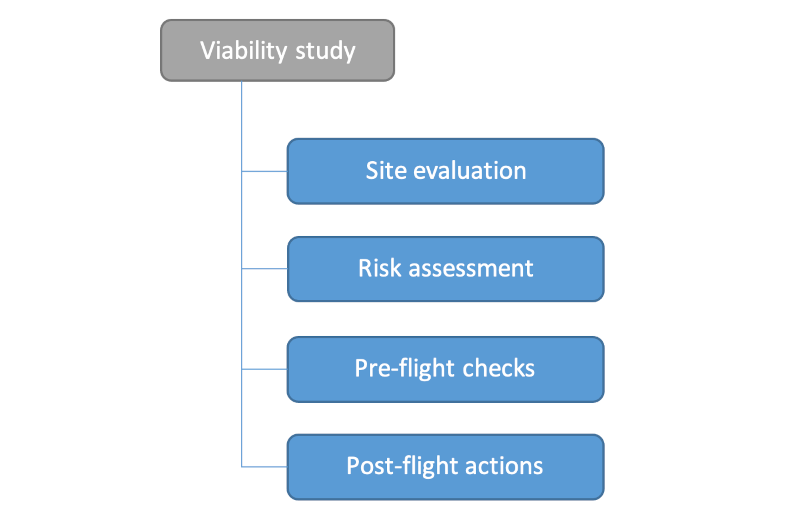 Important note
Multiple sources should be used to check key information e.g. airspace, NOTAMs, weather etc. This is to avoid incorrect/missing information affecting the legality/safety of a flight. The references page provides links to resources categorised according to how they may be used; however, this information is not exhaustive. Please use all relevant sources as appropriate and inform the accountable manager is the list of references needs to be updated.
Timeline
Depending on the nature of the flight and its location, certain checks will need to be carried out and permissions obtained. The timeline below summarises the preparations required in advance of a flight and immediately afterwards.
The remote pilot is responsible for ensuring that all relevant actions are completed. For the items to be done in advance of the flight day, the times shown should be treated as the minimum. Some adjustments may be required - for example, if the flight requires an NSF application, other relevant planning actions should be brought forward to allow the application to be submitted in good time.
Flight documentation should be printed the day before the flight. This is to ensure that the relevant information is available on site even when an internet connection is not available.