Assignment
Often, the Module Leader (ML) will operate local procedures for collating information about role assignments in their module. This information eventually needs to be entered into Mentor via the page that lists the members of a particular cohort. The example below shows the students taking SOC10101 in TR1, 2020/21.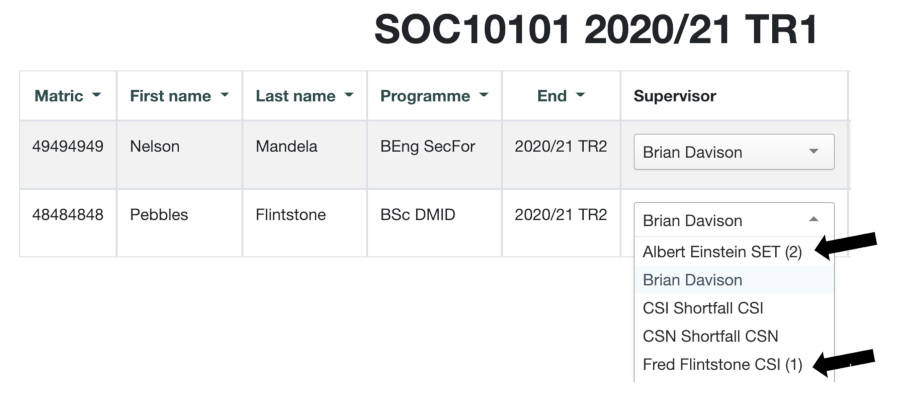 The specific roles associated with this particular module are shown as columns in the grid. Here, only the Supevisor role is visible. A dropdown list shows the members of staff whio may be assigned to the role. Where a member of staff has an allocation for this cohort, their remaining capacity is indicated in parentheses. Two examples are shown in the screenshot by the dark arrows.
History
When the member of staff assigned to a student in a particular role changes, a history record is created. The series of changes can be viewed using the History option in the action menu to the right of the cohort member record. Any commenbts that have been created for this cohort member will also be displayed in the history.
Page help
The link below duplicates the help information provided within the application.