Creating a single table
Find UML group in left hand sidebar
The diagram below shows the UML palette expanded and the table object selected
Drag & drop table shape onto canvas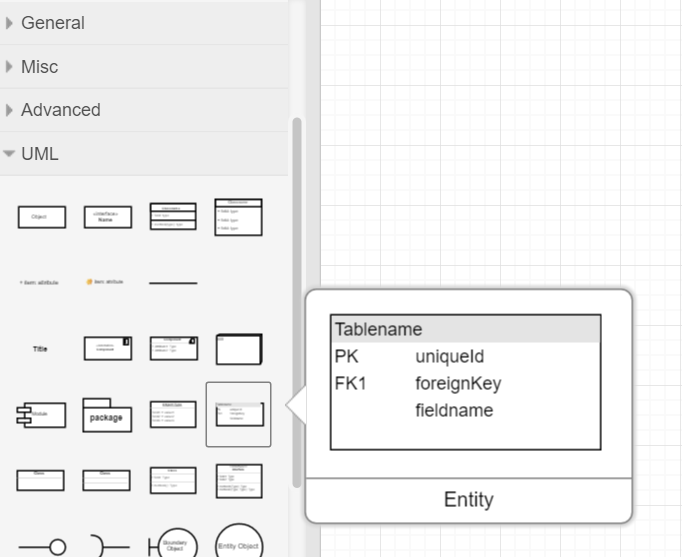 Double-click the table to edit the details

Replace default text
Overwrite the default table name and attribute names with the ones you want to use. Add or remove the key labels as necessary.
Add attribute above or below current and remove current attribute
Watch out for where the cursor ends up.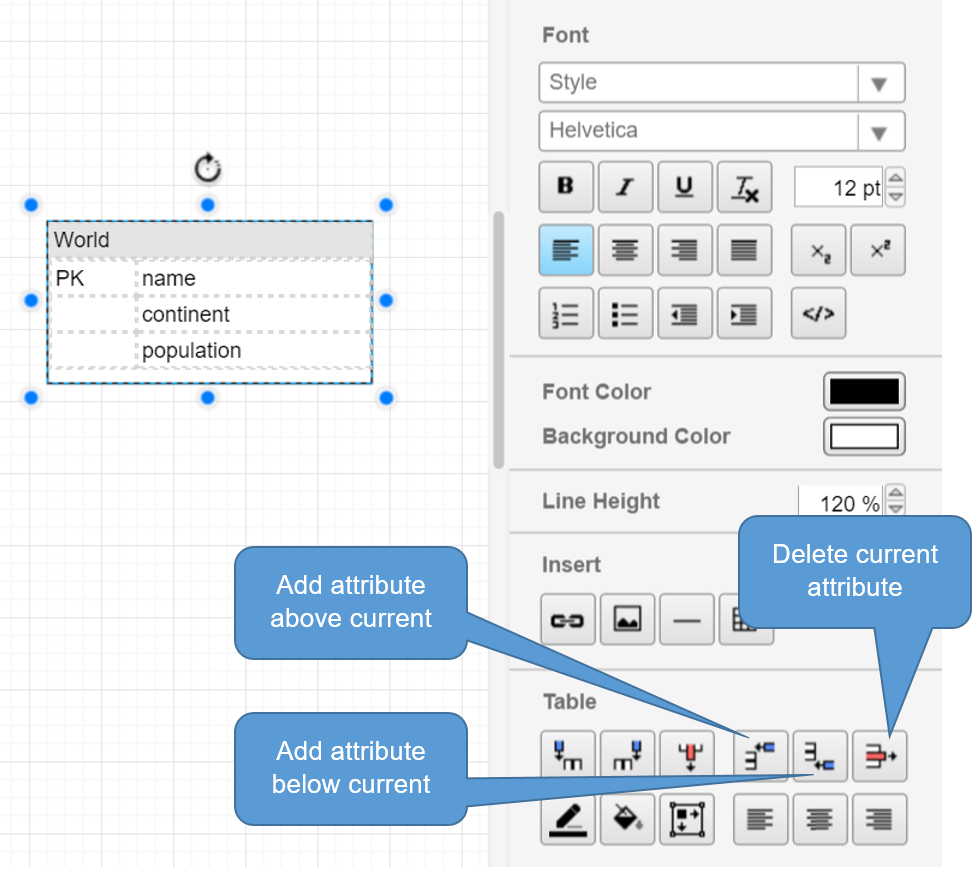 Resize table shape using handles
The table shape does not expand automatically when you add more attributes. You can resize the table shape in edit mode; if you try to resize it in presentation mode, you will get a connector line instead.
Click on canvas to view final version – adjust if necessary