LoRa Ecosystem
There are many organisations that make up the LoRa ecosystem, supporting networks, manufacturing and information.
Community Networks

The Things Network (TTN), is an open-source LoRaWAN network. Communities of volunteers from around the world support the network and its philosophy that access should be free to all.
Once a user has signed up they can deploy a LoRaWAN gateway and help grow the network, or if there is already a gateway within range, they can deploy an end device and begin using the network.
TTN provides the ability to create applications that can connect end devices, monitor their activity and integrate with other IoT platforms. thethingsnetwork.org

The Chirpstack project provides open-source software components for LoRaWAN networks. The stack is composed of a Gateway Bridge, Network Server and an Application Server. A Gateway OS is also availble to run the full stack on a Raspberry Pi based LoRA gateway. chirpstack.io

Loriot are a Swiss company providing LoRaWAN network infrastructure, management tools and software to industry.Their business offer professional public and private servers.
They also offer a feature resticted free community server boasting, carrier grade performance, device flexibility and application integration. loriot.io
Commercial Service Providers

Everynet partner with LPWAN infrastructure developers and service providers to deploy large scale commercial LoRaWAN networks. everynet.com

Lacuna-Space offer a tracking and sensor detection service using LoRaWAN and connecting end-devices with orbiting cube-sats. The satellites hold the received information until they pass over a base station on the ground where the message can be relayed to their cloud platform. lacuna.space/

North are the company chosen by the Scottish Government to deliver and maintain Scotlands LPWAN network. They are experts in IoT and networking, and provide smart tech solutions, services and support. north.tech/
Device Manufacturers

Multitech provide gateways, routers and modems for LoRaWAN and celluar networks. These units are built and designed for fast deployment in industry. multitech.com

AllIoT technologies are a company providing IoT business solutions from sensors to gateways to network infrastructure. alliot.co.uk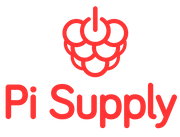 Pi Supply have a number of affordable options to start a LoRa project with a Raspberry Pi. Sensors, gateways and full kits. uk.pi-supply.com/collections/lora

Dragino are a Chinese electronics company focussed on the IoT industry, they produce a number of LoRa enabled devices and expansion boards for microprocessors. dragino.com/products/products-list.html

PyCom are a Dutch company who design and manufacturer affordable IoT development and expansion boards, sensors and gateways. The PyCom ecosystem includes PyMakr, a REPL plugin available for VS Code and Atom, and PyBytes, a browser interface where device firmware and software can be updated remotely. pycom.io/shop/
Supporting Organisations

The LoRa Alliance is an open, non-profit association of members who range from telecoms companies and chip manufacturers, to universities and start-up companies
The Alliance maintain the LoRaWAN protocol and strive for its standardisation. They maintain a certification program for device manufacturers to ensure interoperability across the LoRa ecosystem, and they promote and drive LoRaWAN success as the leading standard for LPWAN. lora-alliance.org

Semtech are a technology innovator who aim to manufacture products which solve complex design challenges. They are the creators of the LoRa RF modulation method and suppliers of LoRa devices, cloud services and software. semtech.com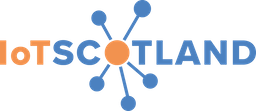 IoT Scotland is the National IoT network for Scotland. Its aim is to provide IoT network coverage for all of Scotland, and enable business and organisations to gain insight through IoT solutions. iot-scotland.net/
Forums
There are many forums where you can find helpful information about LoRaWAN and LoRa enabled devices. These are just a few that I found to be helpful.
https://forum.lora-developers.semtech.com/